Are you looking for a family vacation that's a little closer to home, but still full of adventure and excitement? Look no further than Hogansville, Georgia! Located in Troup County this small town is filled with hidden gems that cater to all five senses, making it the perfect spot for exploration and family fun.
Touch: Iron P. Homestead Zoo & Flat Creek Ranch
First up, let's talk about touch. Iron P. Homestead Zoo and Flat Creek Ranch are must-visit destinations for animal lovers. Here, you can get up close and personal with a variety of furry and feathered creatures. Kids will love petting and feeding the animals, including goats, otters, horses, and more. The Iron P. Homestead Zoo is a truly special place to make some unforgettable memories.
Flat Creek Ranch is a family-owned equestrian center, located on over 1,200 acres of beautiful Georgia countryside, making it the perfect place to connect with nature and spend some quality time with these majestic animals.
Visitors can enjoy a variety of equestrian activities, including trail rides and horseback riding lessons. The ranch caters to all skill levels, from beginners to experienced riders, so whether you're a first-timer or a seasoned equestrian, you'll find something to enjoy here.
One of the most popular activities at Flat Creek Ranch is the guided trail ride. These rides take visitors through the beautiful Georgia countryside, allowing them to take in the stunning views and experience nature up close. Experienced guides will lead visitors through the trails, pointing out local flora and fauna and sharing interesting facts about the area.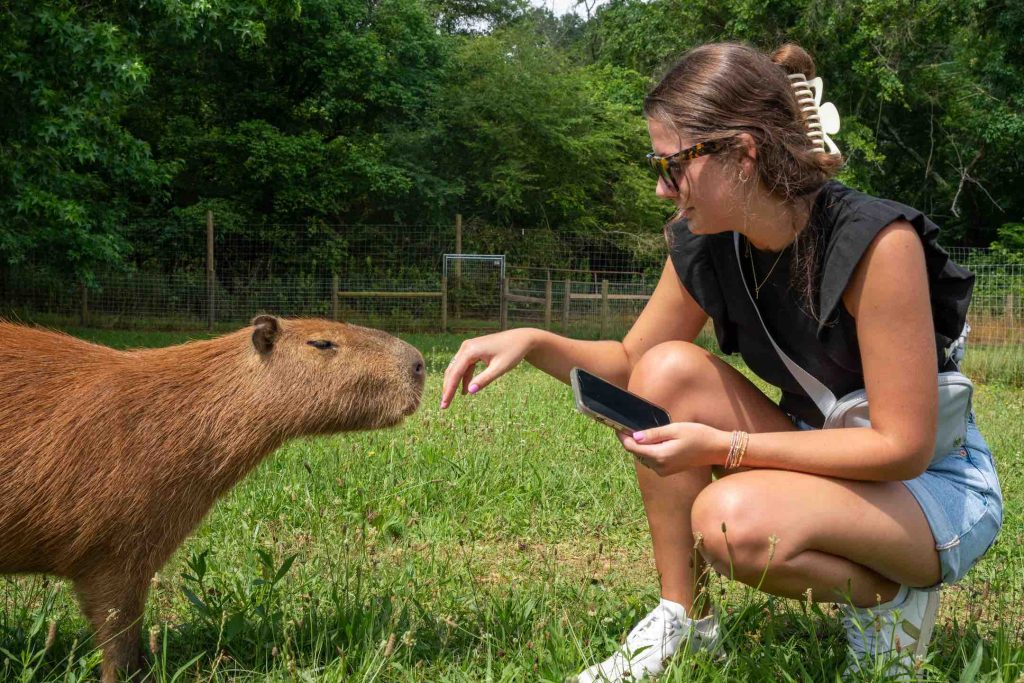 Taste: Sweet Berry Orchard
Next up, we have taste. Sweet Berry Orchard is a dream come true for anyone with a sweet tooth. This family-owned orchard boasts some of the most delicious peaches, berries, and produce in Troup County. During the summer months, you can even pick your own fruit straight from the trees! Plus, the orchard also offers homemade jams, jellies, and smoothies, all made with the freshest ingredients.
Sight: William & Mary's Antiques, Tandem
For the sense of sight, head to William & Mary's Antiques. This charming antique shop is filled with unique finds and treasures. From vintage clothing to antique furniture, you're sure to find something that catches your eye. Plus, the store's friendly staff will make you feel right at home, creating a warm and inviting atmosphere.
Located in the heart of downtown Hogansville, Tandem is a favorite spot for locals and visitors alike. The store's interior is filled with vintage and modern clothing, accessories, and home decor. From funky graphic tees to handmade jewelry and quirky home goods, Tandem offers a little something for everyone.
The store's carefully curated selection of items creates an atmosphere that is both trendy and classic. Visitors can browse through their selection of unique gifts or admire the eclectic mix of decor items that are thoughtfully arranged throughout the store.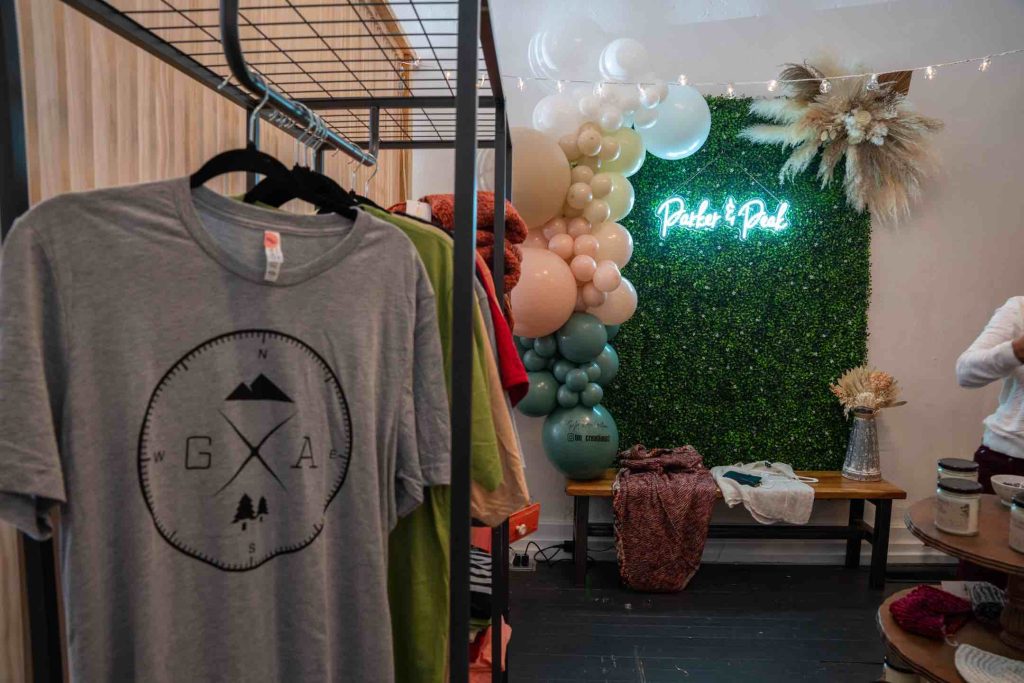 Sound: Lake Jimmy Jackson Park
If you're looking for a place to hear the sounds of nature, Lake Jimmy Jackson Park is the place to be. This serene park is a favorite spot for fishing and boating. The lake is surrounded by beautiful trees and greenery, creating a peaceful atmosphere that's perfect for a picnic or an afternoon stroll. Plus, the sound of the water lapping against the shore is sure to soothe your senses.
Smell: Grand Market & Cafe, Karvelas Pizza
Finally, we have the sense of smell. Troup County and Hogansville are filled with amazing restaurants and shops that will tantalize your senses with the aroma of delicious food and fresh coffee.
One must-visit spot is Karvela's Pizza, a beloved local eatery. The smell of fresh pizza wafts through the air as soon as you walk through the door. Their pizzas are made with fresh ingredients and cooked to perfection in a wood-fired oven. The menu is filled with a variety of options, from classic margherita to unique flavor combinations like the BBQ chicken and bacon. The restaurant also offers salads, sandwiches, and appetizers, all made with the same attention to detail and quality ingredients.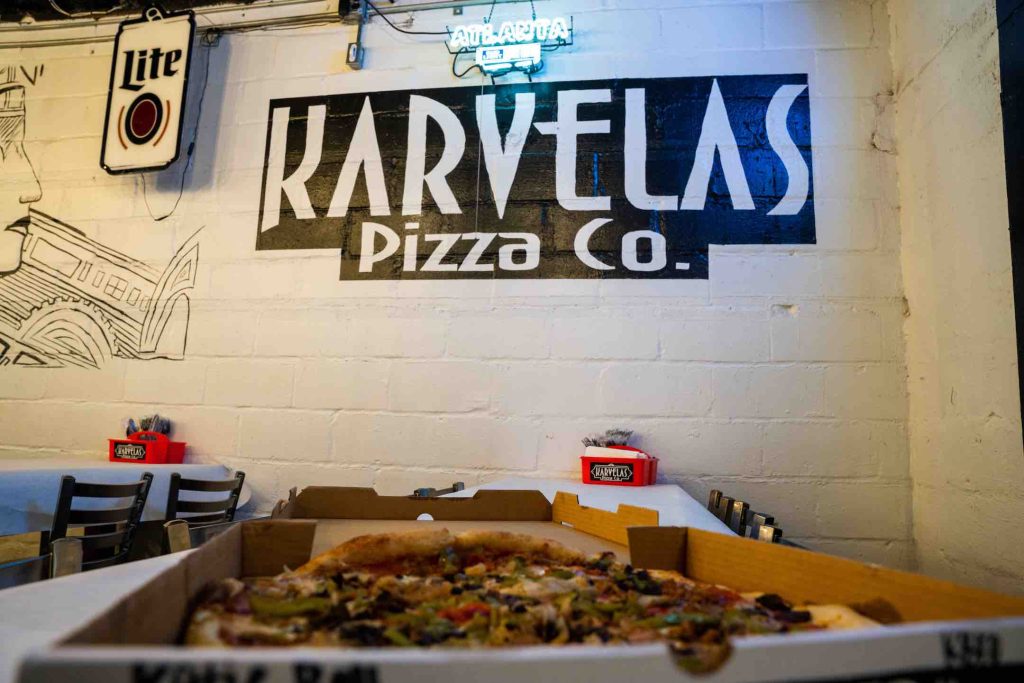 Another spot to check out is the Grand Market & Cafe. The smell of freshly brewed coffee and baked goods greets you as you walk through the door. This cozy cafe is the perfect spot for a morning cup of coffee, boba tea or a relaxing lunch. The menu features a variety of sandwiches, salads, and soups, all made with fresh and locally sourced ingredients.
---
Troup County, GA, is the perfect place for a family staycation that caters to all five senses. Whether you're looking to touch some furry friends at the zoo, taste the delicious fruits at Sweet Berry Orchard, see some unique finds at William & Mary's Antiques, hear the sounds of nature at Lake Jimmy Jackson Park, or smell the sweet aromas of local cafes, this small town has it all. So pack your bags, load up the car, and let your senses take flight!