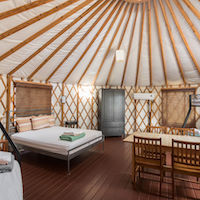 8804 Hamilton Rd
Pine Mountain, Georgia 31822

Experience the great outdoors in a whole new way. Pine Mountain RV Resort is a luxury indoor-outdoor living experience that is redefining modern day camping. Easily accessible and just an hour from Atlanta, it is waiting for you to make your escape.

HIGHLAND PINES RESORT AND MARINA
1000 Seminole Rd
LaGrange, Georgia 30240
Escape to Highland Pines Resort and Marina choose between lakeside cottages, larger cabins, or stay on the water in a Floating Dock House! With plenty of amenity options and a restaurant onsite, you won't have to go far to have an adventure.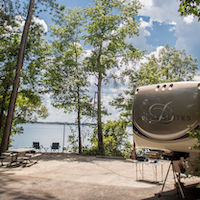 R. SHAEFER HEARD CAMPGROUND
101 Park Ln
West Point, Georgia 31833

Located on the southern shores of West Point Lake, R. Shaefer Heard Campground offers over 100 campsites with stellar views of the Chattahoochee River as well as West Point Dam and Powerhouse. Enjoy the nearby nature trails, access to the water and tennis courts at this waterfront facility.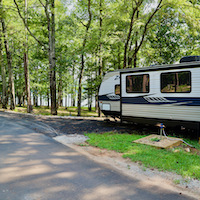 PYNE ROAD PARK CAMPGROUND
4481 Roanoke Rd
LaGrange, Georgia 30240
Located within a 458-acre park on West Point Lake, Pyne Road Park Campground offers dozens of campsites with electrical hookups, as well as primitive campsite options. Enjoy easy access to West Point Lake, nature trails, sweeping views and trees to hang a hammock.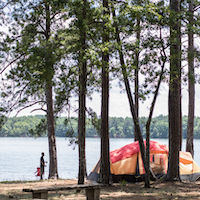 954 Abbottsford Rd
LaGrange, Georgia 30240
Overlooking the beautiful West Point Lake, Holiday Campground boasts 112 sites ranging from electric, non-electric, tent-only and group sites. Enjoy the onsite amenities while soaking up the fresh air at this seasonal campground.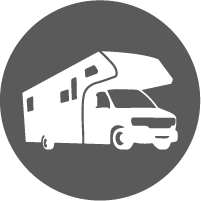 WHITETAIL RIDGE CAMPGROUND
565 Abbottsford Rd
LaGrange, Georgia 30240
Whitetail Ridge Campground features 58 sites nestled on the western shore of West Point Lake. Open seasonally, this waterfront facility provides a peaceful escape and an excellent spot to enjoy water activities.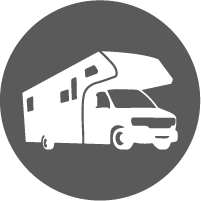 305 Old Roanoke Rd
LaGrange, Georgia 30240
Situated right next to a water park and roller skating rink, 3 Creeks Campground provides a prime location for family fun. Open year-round, this campground offers full hookups and a variety of sites for RVs and tents.