Nestled in serene Troup County, Georgia, West Point Lake is a breathtaking destination that offers a plethora of exciting and awe-inspiring experiences for visitors. From thrilling outdoor activities to relaxing lakeside retreats, there is something for every outdoor enthusiast to enjoy. If you're planning a weekend on the water, here are some incredible ways to make the most of your visit.
Go Fishing
West Point Lake is renowned for its exceptional fishing opportunities, with over 500 miles of shoreline and an abundance of fish species, including bass, catfish, and crappie. Whether you're a seasoned angler or a true beginner, the lake offers excellent fishing spots for everyone. Head out early in the morning, cast your line, and enjoy the peace and tranquility of the lake. Fishing newbies and experienced anglers alike can get expert advice from local guides to make the most of their fishing trip!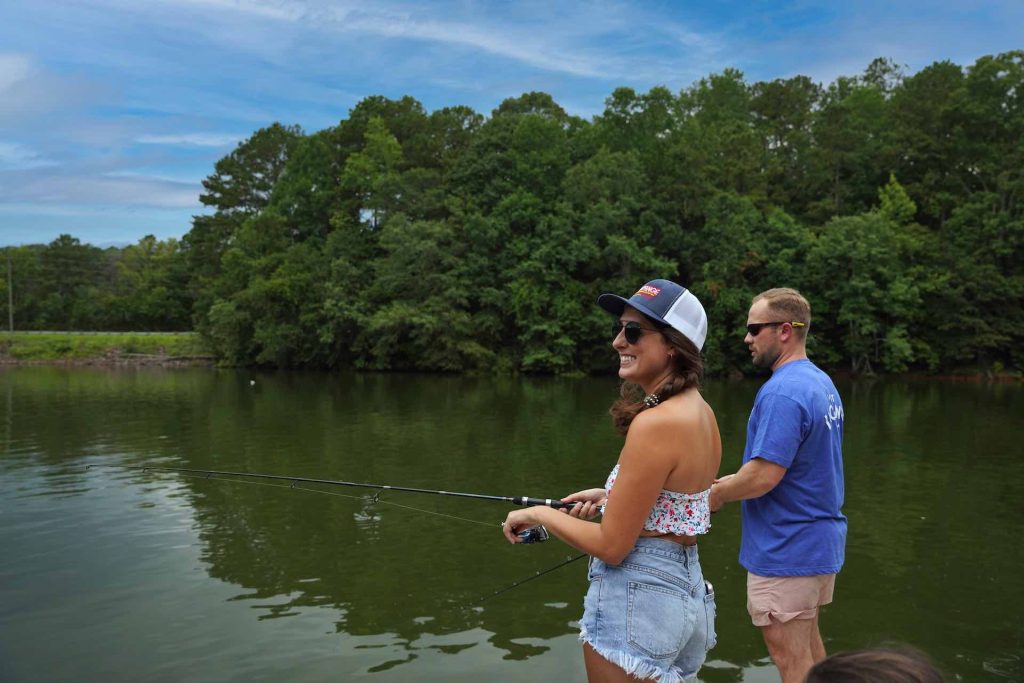 There are plenty of places to launch a fishing boat, Pyne Road Park and Yellowjacket Creek Recreation Area, to name a few. Our friends at Visit LaGrange have put together a guide for the best fishing on West Point Lake, which you can check out here!
Relax on the Water
One of the best ways to explore West Point Lake is by renting a boat and getting out on the water. Cruise along the lake's picturesque shoreline, soak up the sun and take in the stunning views of the surrounding mountains and forests. Bring a picnic lunch and anchor in a secluded cove to enjoy a leisurely meal.
Highland Pines Marina and Resort is the best spot on the lake for renting a vessel. They have several rental options, including pontoons, double decker pontoons with a slide, fishing boats, and kayaks. Boats can be rented by the hour or the day and come equipped with all the necessary safety gear and amenities.
Hit the Trail
For nature lovers and outdoor enthusiasts, West Point Lake offers a scenic hiking experience. The 11+ mile Lakeside Trail System winds through hardwood forests and rolling hills, offering impressive views of the lake and its surroundings. This multi-purpose trail system welcomes hikers, mountain bikers and horseback riders, so it is important to be aware of your surroundings. Hikers can follow the West Point Lakeside Loop, a 6.4-mile loop considered to be easy to moderate in difficulty. There are multiple spots along the trail to take a break and breathe in some of the beautiful West Georgia scenery.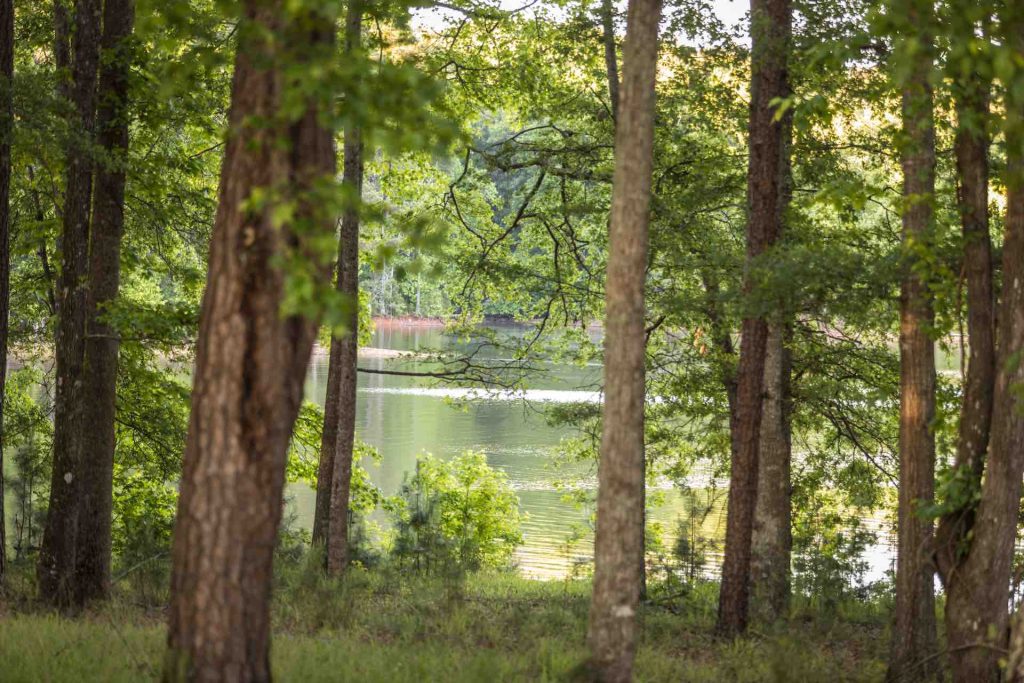 Spread Your Wings!
One of the best ways to experience West Point Lake is through observing the birds that call it home! West Point Lake is considered by many to be one of the best places in the state for birdwatching, with dozens of unique species nesting there every year. Patient birdwatchers can spot bald eagles and ospreys fishing in the lake, while pileated woodpeckers hunt among the pines for bugs and other tasty treats.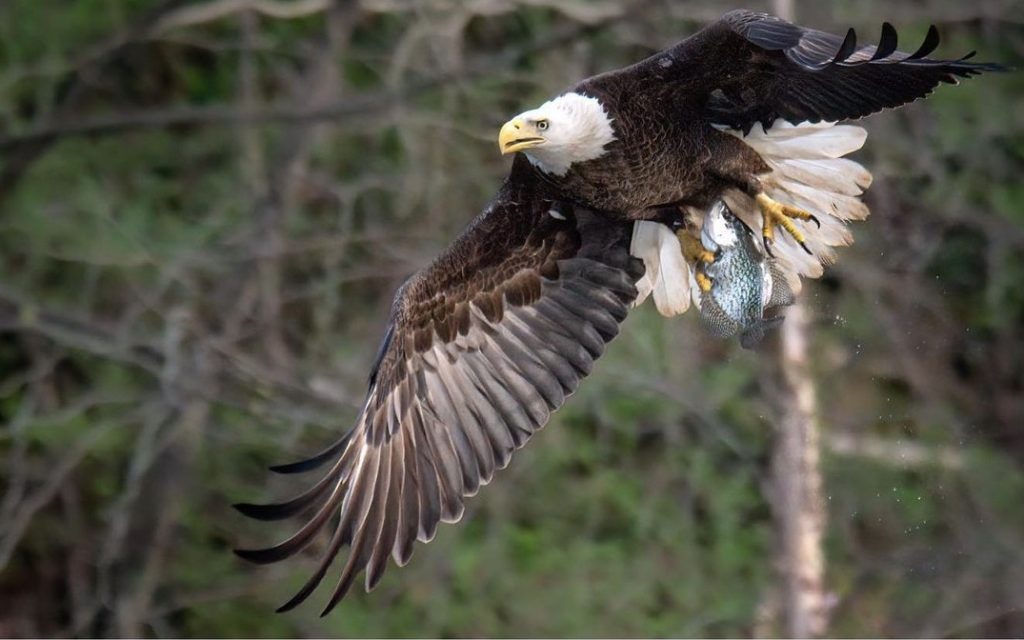 People who spend time on the lake, especially local anglers, report watching the eagles nest and hunt during spring months, but there is activity year-round. You might also hear the haunting call of loons during the winter months, as they fly south to avoid frozen northern lakes. Another fascinating bird species to watch for is the pied billed grebe, known for their unique buoyancy and submarine-like movements.
Camp Under the Stars
For a truly immersive experience, camping at one of West Point Lake's many parks is an excellent option. These parks offer a variety of campsites, from primitive tent sites to fully equipped RV sites with electricity and water hookups. Spend the night in the great outdoors, roast marshmallows over a campfire and fall asleep to the sound of the lake's gentle waves.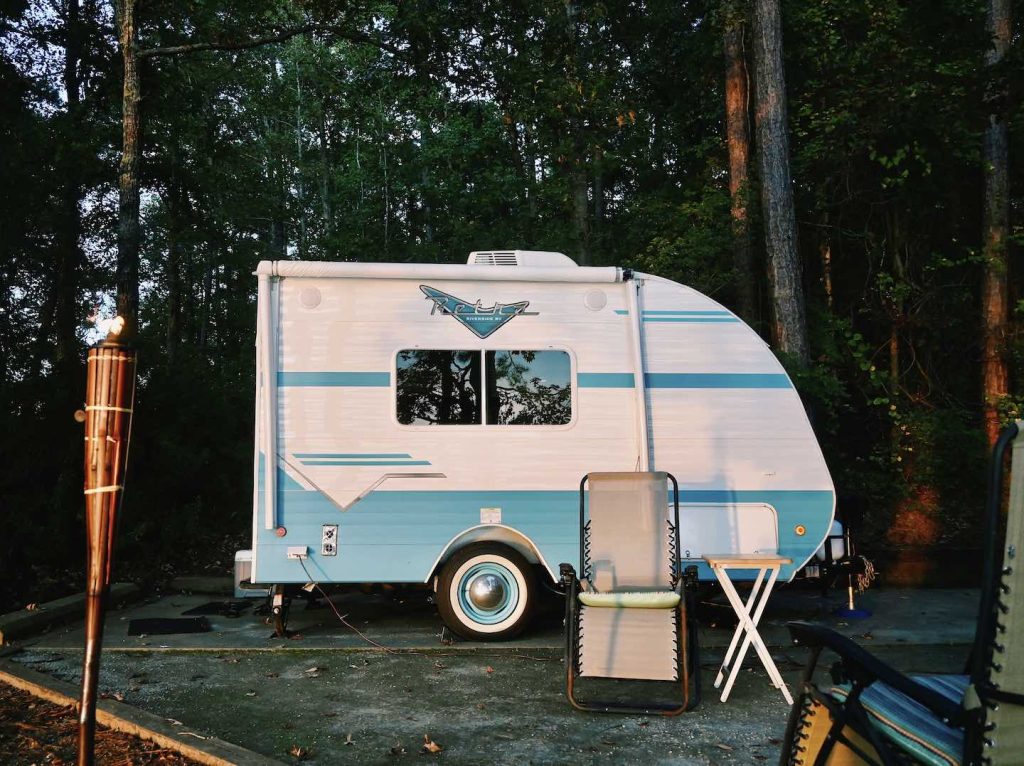 If camping out seems a little too rough-and-tumble, a cabin may be the perfect alternative. Plus, there's no need to lug all your camping gear! Cabins found at Highland Pines Resort and Marina are stacked with amenities, including cable television and high-speed internet. Just pack what you'd bring to a hotel and Highland Pines will take care of all the rest.
Explore Nearby Attractions
If you find yourself trapped in some less-than-ideal weather, a day on the lake be out of the question. Luckily there's plenty to see and do in nearby LaGrange! Explore the LaGrange Art Museum, a free museum with rotating galleries (so you'll probably not see the same display twice) or The Cochran Gallery, a gallery featuring one of the most impressive private art collections in the world.

Chop House Axe Throwing lets you get competitive and try your hand at one of the most thrilling activities around. If you're interested in digging into the history of Troup County, the Legacy Museum on Main is home to a permanent exhibit gallery which features the history and development of West Georgia.
---
West Point Lake is a true gem in Georgia, offering visitors a wide range of exciting and relaxing experiences. Whether you prefer fishing, boating, hiking or birdwatching, West Point Lake has something for all types of nature lovers. With its stunning scenery, diverse wildlife and friendly local community, it's no wonder that visitors return time and time again to this breathtaking destination. Come and discover all that West Point Lake has to offer and create unforgettable memories that will last a lifetime!