Work, wander and revel — Troup County and it's cities all feature unconventional hybrid workspaces with picturesque views.
Downtown West Point
In downtown West Point, you'll find a number of mom and pop eateries, independent boutiques and local landmarks. Relax and work remotely at Pokey's 8th Street Grill, Johnny's NY Style Pizza, Karvela's Pizza Co., or choose from one of the other local hot spots around the square!
Coffee Shops & Breweries
Fuel Coffee Bar in Hogansville provides a laid-back, peaceful environment with the bonus of stellar, freshly-ground coffee. Just down the road in LaGrange, Local Groundz is another coffee shop that's always buzzing! Located just off The Thread trail, Local Groundz hosts indoor and outdoor seating, perfect if you bring your furry friend or want to enjoy the sun's rays.
Beacon Brewing Co. serves up delicious craft beers and an Asian-inspired menu if you're looking for a place to focus with an alcoholic beverage. Located in LaGrange's historic Hillside District, find your productive rhythm with a delicious brew at Beacon.
Relax After Clocking Out
Finished with work? Taking a break? Here's what you can't miss on your off-time:
Lakeside Trails
The great outdoors are all around us in Troup County. For hiking, biking and/or casual strolls with can't kiss viewpoints—hit the Lakeside Trails. Winding around West Point Lake's picturesque shoreline, the Lakeside Trails covers eleven miles, with views of West Point Lake and paths for the beginner, intermediate and expert.
GLL Outdoors
Make the most of your time on the water with GLL Outdoors — THE spot for kayaking the Chattahoochee River. Headquarters is located just across the way from downtown West Point and offers half- and full-day rentals, all equipment included.
Drive Bar
Drive Bar is Hogansville's hottest venue when it comes to competition and camaraderie. A tech-savvy driving range that will rope anyone into a game of golf, Drive Bar (on top of a full-service bar, arcade and yard games) features interactive, virtual mini-games that bring everyone together on the green.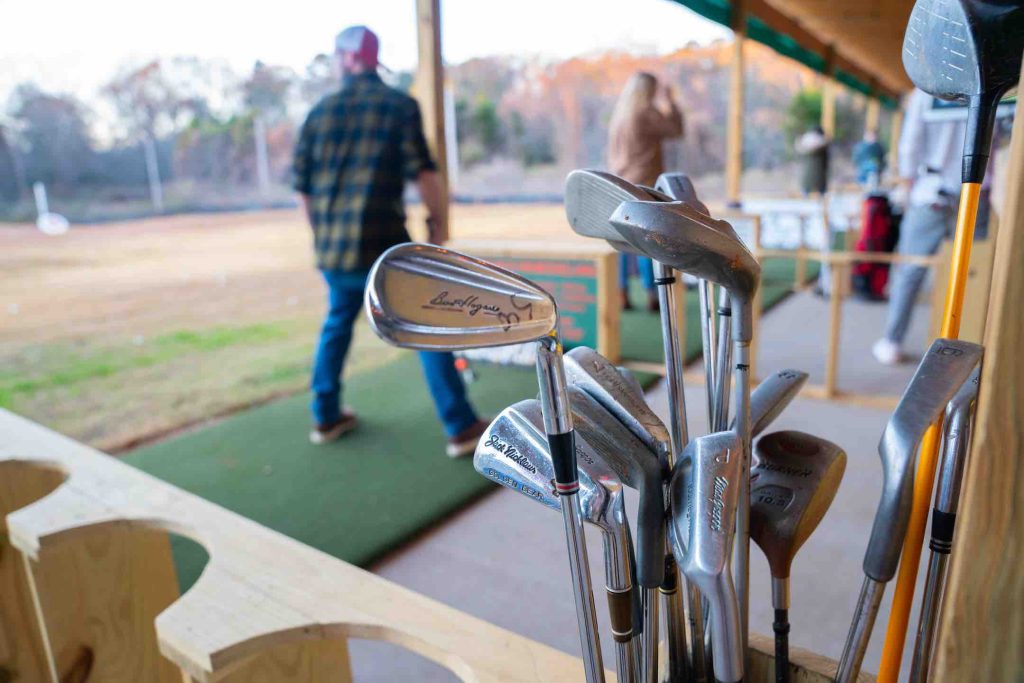 River's Bend Winery & Vineyard
Take a seat inside or relish in the views of vineyards and blueberry fields at River's Bend Winery and Vineyard. Perched on ten-acres in West Point, take your pick from a variety of red and white wine, with unencumbered views of Georgia's rolling Piedmont.
---
Where to Stay
When it's all said, the work is done and the day is over—it's time to rest your head. Here are our top recommendations:
Pine Mountain RV Resort
Perhaps evident in the name, Pine Mountain RV Resort is known for its RV sites (189 to be exact), but provides your choice of resort cottages, cabins, furnished yurts and glamping tents! The Resort also features free Wi-Fi across the grounds, concierge services, fitness center, saltwater swimming pool and more to be discovered.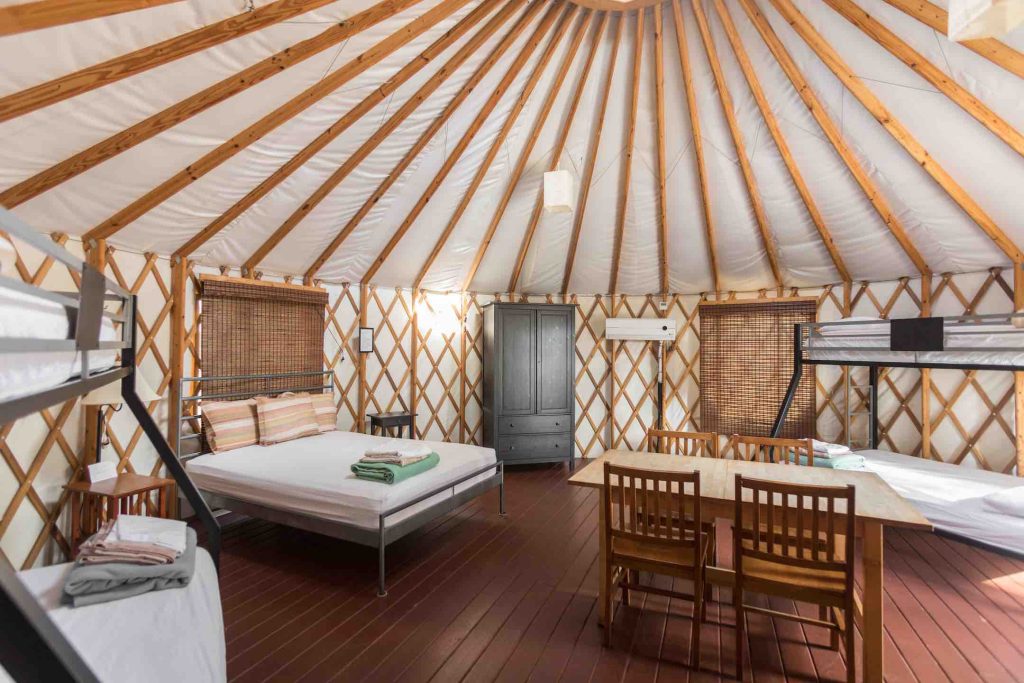 R. Schaefer Heard Campground
Located in West Point, R. Schaefer Heard offers 100+ campsites with electric and water hookups, access to West Point Lake and magnificent views of the Chattahoochee River. The campsite includes a playground, tennis court, nature trails and laundry facility.
---
Working with a compelling perspective isn't a tough ask in Troup County. Whether it's a downtown coffee shop with ultra-charm or a campground surrounded by nature (and Wi-Fi), escape your daily views for something new.